KERRY JIMENEZ
Child & Family Behaviorist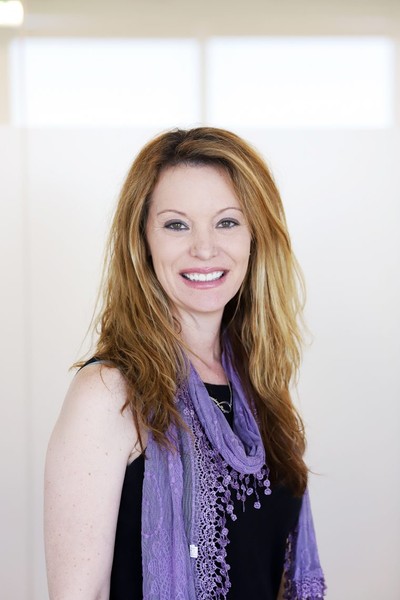 Kerry Jimenez is a Child and Family Behaviorist that has been working in the field of early childhood development since 1994. She began her career as a classroom teacher and held this position for 14 years. She immediately took to the students and families she worked with, especially those that needed a little something extra. After leaving the classroom, she began her work as a therapeutic companion with children on the spectrum and oppositional disorders, both in the classroom and home settings.
Kerry completed her degree in Early Childhood and Psychology while also attending three years at Harvard Medical School Continuing Education program, specializing in Mental Health K-12, ADHD, ODD and bi-polar disorders. During this time, she spent three years under the supervision of Dr. John Schureman, using Cognitive Behavior Treatment to work with children and adolescents struggling with ADHD and learning deficits. Kerry also worked with families exiting treatment from UCLA's inpatient and outpatient facilities, who required assistance reuniting with their community and families. Before joining Whole Child Neuro, Kerry was in private practice for 10 years, working with kids ranging from 3 to 25 years old.
Kerry uses a curriculum-based approach that allows children to solve the problems that are causing their anxiety and depression, as well as attention issues and defiant behavior. Kerry teaches parents that compliance is a skill that needs to be taught; children are not born with it. Kerry utilizes the Collaborative Problem Solving approach to instill and develop the skill-sets that are lacking in the areas of emotional regulation, language processing, executive functioning, as well as areas of working memory, cognitive flexibility, and social skills. Kerry helps teachers and parents create academic and behavior programs that are specifically tailored to fit each child's specific needs. She has many years of experience helping parents develop co-parenting strategies while in high conflict situations due to divorce or custody issues. Kerry also provides addiction counseling to teens and young adults struggling with substance abuse. In addition, she has extensive experience working with young children and their families, utilizing a play therapy approach to address behavior issues, trauma, and anxiety.
Kerry was born and raised in Southern California. She lives in Studio City with her husband and their two-year-old twin boys. She enjoys cooking, tennis, running marathons, and spending time vacationing with friends and family.
NEWSLETTER
Sign up for our newsletter!