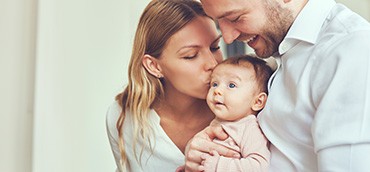 Forming healthy relationships among family members is essential to a child's development. At Whole Child Neuro, we strive to strengthen your relationship with your child or teen, in order to foster their growth through our family therapy services.
We take a psychological approach to family therapy to help strengthen the connections and trust between family members. While guided by a family therapist, family members may benefit by learning to better communicate among themselves. Meanwhile, children may benefit from family therapy by gaining a more trusting relationship with each family member. Each therapy session is built around your family and your unique needs. Learn more about our approach and the benefits of family therapy in Encino below, and feel free to reach out to us at Whole Child Neuro with any questions you may have, or if you'd like to schedule a consultation.

THERAPY BUILT AROUND YOUR FAMILY
No two families are the same, and no two situations are identical. Each family therapy session will be catered to your family's unique circumstances and relationships. Your therapist will work closely with all present family members to pinpoint difficulties and obstacles in the relationship, and family therapy sessions will be customized to address those issues.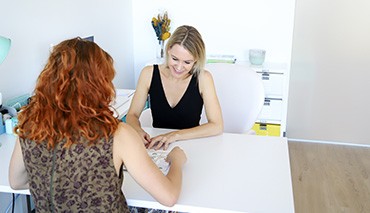 ADDRESSING YOUR FAMILY'S SPECIFIC NEEDS
At Whole Child Neuro, we address any number of issues that a family may need help navigating through. Your therapist can help to assess and overcome communication issues, emotional issues, and trust issues. Family therapy may be ideal for those who are dealing with divorce, separation, a death in the family, or other traumatic experiences.
Family therapy may also be ideal to help children with certain behavioral issues, including consistent screaming, hitting, crying, whining, pouting, sulking, withdrawing, attention-seeking, or lack of motivation. Your Encino family therapist will help you to uncover the source, or sources, of such issues, so that all family members are better equipped to collaborate and be proactive as they strive to overcome these behavioral outbursts.
COLLABORATIVE PROBLEM-SOLVING APPROACH
We employ the collaborative problem-solving approach to address any issues that family members may have between one another or any issues that a family member may have in his or her individual life. Your Encino family therapist will help to guide all involved as they assess an obstacle and work together to overcome it or address it constructively. Each family member may lend his or her own input and strengths to the group to help solve problems. This approach is helpful for building trust, strengthening communication, and recognizing and addressing any frustrations that exist. Family members also benefit from the collaborative problem-solving approach, since they can employ similar tactics to overcome problems in the future, outside of the family therapy setting.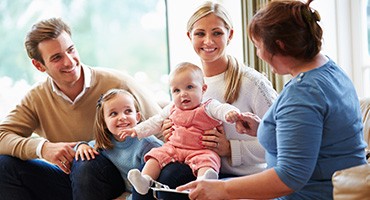 FOSTER GROWTH AND RELATIONSHIPS WITH WHOLE CHILD NEURO
While every family is unique, it's our goal at While Child Neuro to foster your child's growth and the relationships among all family members. Your therapist will serve as a guide to identify problematic areas, and to suggest solutions to address those areas. If you're curious about our family therapy sessions, or if you'd like to schedule a consultation for family therapy in Encino, please don't hesitate to reach out to us. We cater to families throughout Sherman Oaks, Calabasas, Beverly Hills, and the surrounding area from our office here in Encino. Discover what we can do to help your family grow, and to help your child unlock their full potential.
SCHEDULE A FAMILY THERAPY CONSULTATION TODAY
To learn more about our educational family therapy program in Encino, don't hesitate to reach out to us for a free phone consultation and to answer any questions you may have. We proudly provide educational therapy for children and young adults throughout the Greater Los Angeles area — including individuals in Sherman Oaks, Calabasas, and Beverly Hills — from our office here in Encino.