NEUROPSYCHOLOGICAL EVALUATION:
Neuropsychology focuses on brain development and function and how these affect behavior, learning, social-emotional health, as well as other life skills. A neuropsychological evaluation for your child can help them identify their strengths and weaknesses regarding their ability to think, learn, and perform daily activities.
Dr. Laura McDonald provides neuropsychological testing for children that integrates various sources of information to develop a clear and holistic picture of the whole child, gain insight into how they are currently functioning, and understand the barriers that affect a young person's developmental, intellectual, emotional, and/or learning abilities.
We provide neuropsychological evaluations for children and assessments of young adults throughout the Greater Los Angeles area — including individuals in Sherman Oaks, Calabasas, and Beverly Hills — from our office here in Encino. Please, don't hesitate to reach out to us for a free consultation or if you have any questions about our assessments.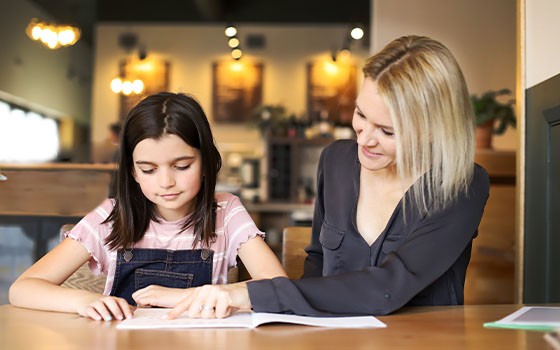 DR. MCDONALD TYPICALLY ASSESSES THE FOLLOWING AREAS:
Intelligence
Speech and Language: Comprehension and Expression
Fine Motor Functioning
Visual Spatial and Visual Perceptual Skills
Attention and Concentration
Executive Functioning
Learning and Memory
Academic Achievement: Reading, Writing and Math
Social Perception
Emotional Well-being and Behavioral Functioning
Adaptive Functioning
Motivation and Effort
The in-depth nature of such an evaluation allows for a more accurate diagnostic picture, a true understanding of a young adult's strengths and challenges, as well as planning for their academic, psychological, and developmental needs. The goal of a neuropsychological evaluation for children is to offer solutions and research-based strategies so they can function at their true potential and succeed in school and life.
TARGETED EVALUATION
For families who may not be ready to move forward with a comprehensive assessment or seek answers to targeted questions, a collaborative plan may be offered with specific tests selected to answer the most pressing needs. If you believe that your child struggles in more than one area, it is important to consider a comprehensive neuropsychological evaluation for your child, as this will provide a full picture of their strengths and weaknesses to identify the correct diagnosis and develop the right plan of care.
Targeted follow-up evaluations are conducted to assess a child's progress in a specific area — such as academic, attention, or learning and memory — after interventions have been implemented.
BENEFITS OF TARGETED EVALUATIONS
Targeted evaluations are especially beneficial in providing an in-depth understanding of specific areas of concern. For example, a targeted evaluation might focus on social communication, academic achievement, or executive functioning. Neuropsych testing can help identify learning or developmental disorders, provide recommendations for educational accommodations, and help tailor therapeutic interventions to the child's unique needs. This approach can provide valuable insights for parents, educators, and clinicians and help develop individualized treatment plans. In addition, neuropsychological evaluations for children can provide important information for healthcare providers and help monitor a child's progress over time.
THE IMPORTANCE OF NEUROPSYCHOLOGICAL EVALUATIONS
Neuropsychological evaluations are an essential tool for understanding how a child's brain is developing and how they are functioning in areas such as attention, memory, language, and problem-solving. Our neuropsychological testing for children, teens, and young adults provides a comprehensive understanding of a child's cognitive, emotional, and behavioral functioning. At Whole Child Neurodevelopment Group, we strive to provide the highest quality testing services and neuropsychological evaluations for children and young adults to help them reach their full potential.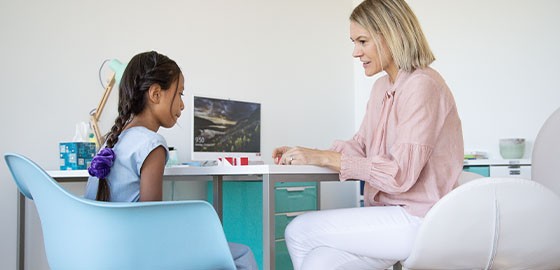 GIFTED/INTELLECTUAL TESTING:
Gifted testing includes the administration of an IQ test, individualized summary reports, and providing feedback to parents. IQ testing may be needed to determine the eligibility for gifted education programs. Dr. McDonald uses the Wechsler system of instruments (WPPSI-IV or WISC-V depending on age), the most widely used assessment tools for measuring a child's intellectual abilities.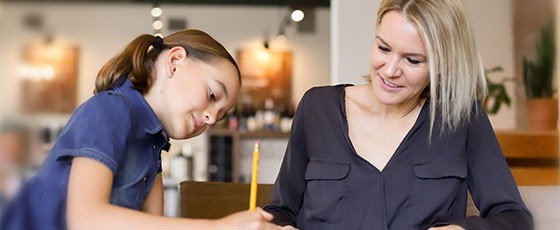 INDEPENDENT EDUCATIONAL EVALUATION (IEE)
An IEE is a comprehensive evaluation approved and paid for by a child's school district. The evaluation is typically initiated by a parent and/or school district when additional information or a second opinion is needed to plan a student's education, placement, or services. The school district has the right to evaluate your child before considering the need for an IEE.
Who Might Benefit From A Neuropsychological Evaluation?
You are concerned about your child's academic performance and you are wondering about the presence of learning disabilities, such as dyslexia, dyscalculia, or dysgraphia.
Your child's school performance does not seem to measure up to their intellectual abilities.
Your child runs out of time on tests and spends much longer than their peers completing homework.
You have questions about eligibility for classroom accommodations and standardized testing, such as the ISEE, ACT/SAT, AP, LSAT, GRE, GMAT, or MCAT.
Your child struggles with attention and you are wondering if your child has AD/HD.
Your child struggles with time management, organization, or motivation.
Your child has language difficulties.
Your child has difficulty with social interaction and communication and you are wondering if they have Autism Spectrum Disorder.
Your child shows emotional difficulties, such as anxiety, panic disorders, or depression, which may affect their learning and everyday functioning.
You are wondering if your child is gifted or twice-exceptional.
Your child has a medical history, such as a concussion, brain trauma, seizures, or cancer.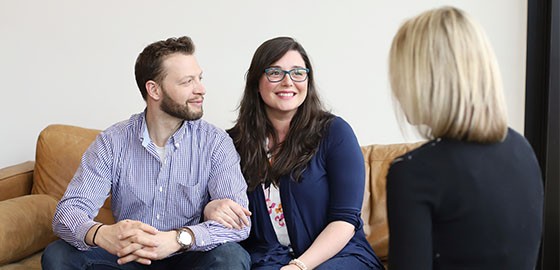 PARENT GUIDANCE AND CONSULTATION:
Dr. McDonald is available to provide assistance to families who may need help in interpreting testing reports from a different provider and reviewing IEPs and other school documents. She meets with parents to discuss potential plans for managing mental health and behavioral interventions with their children. She is also available to consult with other professionals, teachers, and administrators regarding children with developmental, emotional, behavioral, and learning challenges.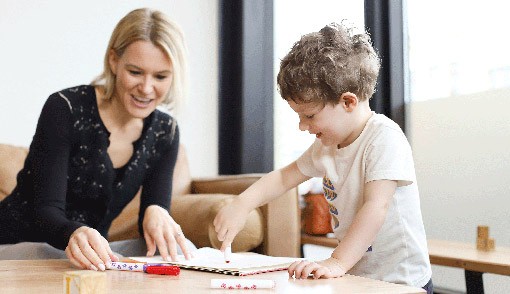 WORKSHOPS & PRESENTATIONS:
Dr. McDonald is available to present to parents, educators, and healthcare professionals on various topics related to child development, learning difficulties, psychiatric disorders, and neuropsychological evaluation and assessment.
Neuropsychological evaluation is an essential tool for identifying and addressing cognitive, behavioral, and emotional issues in children, teens, and young adults. The process involves comprehensive testing that assesses various aspects of cognitive functioning and behavior, helping clinicians develop targeted treatment plans. By identifying underlying issues and providing targeted interventions, neuropsychological evaluation can help individuals overcome challenges and achieve their full potential. Whole Child Neurodevelopment Group is a leading provider of neuropsychological testing services by offering comprehensive neuropsychological evaluations for children and young adults in the Greater Los Angeles area. Contact us today to schedule a consultation for your child.