DR. LAURA MCDONALD
Neuropsychologist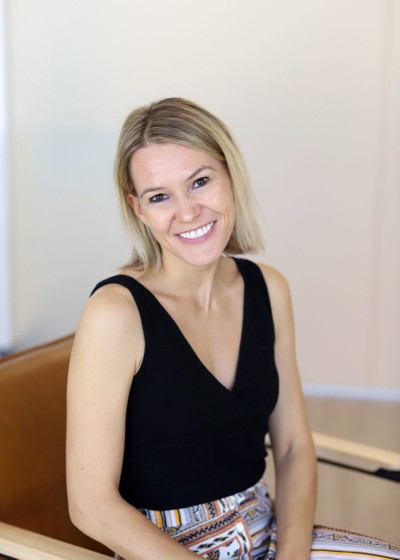 Dr. Laura McDonald, the Founder of Whole Child Neurodevelopment Group of Encino, is a licensed clinical neuropsychologist.
She has been working with children from preschool through young adulthood, confronted by developmental, learning, or emotional difficulties, for over a decade. She uses a comprehensive, whole-child approach to assessment to identify each child's unique strengths and areas for growth in the context of cognitive, academic, behavioral, social, and emotional functioning. Her "evidence-based" and individually tailored evaluations provide families with a holistic understanding of their child's abilities in order to capture the child's potential within the moving target of development. Dr. McDonald firmly believes that by identifying each child's unique abilities and meeting them on their individual level, we can help them thrive. She develops individualized roadmaps that build on a child's strengths and closely collaborates with schools and treatment professionals to implement recommendations and treatment plans.
Dr. McDonald graduated Phi Beta Kappa, summa cum laude from the University of San Diego with a Bachelor of Arts degree in Psychology. She earned her Doctorate of Psychology degree in Clinical Psychology from Azusa Pacific University. Dr. McDonald completed an APA-accredited internship in pediatric neuropsychology at the UCLA Semel Institute for Neuroscience and Human Behavior, David Geffen School of Medicine, where she received extensive training in the neuropsychological assessment of children and adolescents with a wide range of medical, developmental, learning, and attention disorders. Further clinical training and experience include neuropsychology appointments at Children's Hospital Orange County and in outpatient settings. Dr. McDonald received two years of advanced post-doctoral training in neuropsychological assessment in a private practice. She also has experience in individual and family psychotherapy with children and adults, as well as group social skills training. Dr. McDonald has been in private practice since 2011.
Areas of research interest — which have resulted in numerous professional publications and presentations — include AD/HD, learning disabilities, autism, giftedness, and brain tumors. Her dissertation focuses on the cognitive ability of twice-exceptional students, children, and adolescents who are gifted but also struggle with co-occurring disabilities. Over the course of her career, Dr. McDonald has been awarded several honors for her work.
When not in the office, Dr. McDonald enjoys spending time with her husband and three children. They enjoy being outdoors, going on hikes, or playing at the beach with their energetic golden retriever. Dr. McDonald also enjoys cooking and testing out new recipes. In fact, while pursuing her undergraduate degree, she even worked as a personal chef for an NBA basketball player. Dr. McDonald grew up in Switzerland and together with her husband and children, she enjoys visiting her family there. She is passionate about traveling and particularly likes exploring new places and cultures.
NEWSLETTER
Sign up for our newsletter!